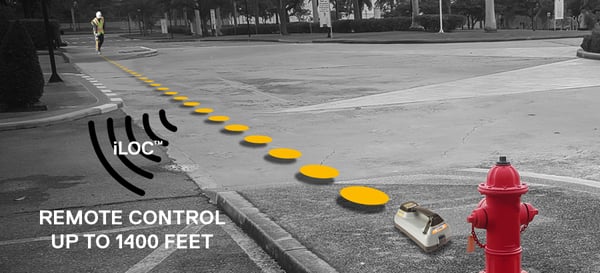 In partnership with Radiodetection, Schonstedt Instrument Company is proud to welcome the RD5100H2O+ Precision Pipe & Cable Locator to the Schonstedt family of underground locating equipment. The RD5100H2O+ brings several innovative features to Schonstedt's pipe & cable line.
iLOC™ allows the operator to control the transmitter remotely using the receiver
4k CD* (Current Direction) allows the operator to accurately identify the correct pipe or cable cable among a number of other parallel pipes or cables
StrikeAlert™ provides visual and audio warnings of shallow cables to further reduce the risk of accidents

Learn more about the RD5100H2O+ Precision Pipe and Cable locator by clicking here.
Find a local dealer near you: schonstedt.com/buy-now/buying-options
About Radiodetection: 
Radiodetection is an industry-leader in underground detection and damage prevention equipment, used by utility companies, locate contractors and municipalities worldwide. Radiodetection's strong portfolio of cable and pipe locator products is highly complementary to Schonstedt's widely-recognized brand and attractive range of products.